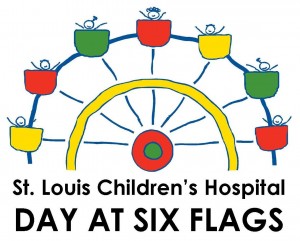 Affinity Law Group, LLC is proud to sponsor St. Louis Children's Hospital Day at Six Flags on May 29, 2015.
Come join us!
10:30 a.m. – 11 p.m.
Park will be open exclusively for St. Louis Children's Hospital guests after 7:45 pm.
This is an exclusive event limited to 3,600 individuals. This means no waiting in line for rides! Complimentary dinner served in the Six Flags' World's Fair Grove. Enjoy the Parent Patio with drinks and music. In addition, guests can feast on unlimited complimentary popcorn, soda, pretzels, lemonade, funnel cakes and ice cream. All arcade and video games are free after 7:45 p.m. and merchandise in select shops will be 40% off.
SUPPORT A GREAT CAUSE
Proceeds from the Six Flags event support programs and services at St. Louis Children's Hospital, such as the Family Resource Center, Music Therapy, Joint Adventures Camp, Healthy Kids Express, and Children's Surgical Sciences Institute.